It was inevitable that the way we use the internet and watch TV would merge in to one. For years we have been able to stream TV channels on the internet using our computers and over the past year our so we have been able to connect our TV to the web to view internet content on our TVs. The first generation of internet TVs provided us with limited internet content using widgets and smart apps. With the emergence of new internet TV services such as Google TV, the convergence of TV and internet will soon become seamless.
All of the major manufacturers now produce TV models with varying abilities. All internet TVs include ethernet wired connections as standard and most either have Wi-Fi included as standard or as an optional extra. The way web content is implemented varies between manufacturers and models and some do it better than others. We will take a look at how they all fair in this Smart TV / Internet TV review.
Samsung Smart TV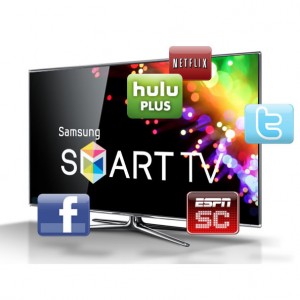 The new Samsung Smart TV is the next generation of their internet TV. Its features have been expanded and the Smart TV interface is responsive and easy to navigate. The range of both the standard apps which come as standard with Samsung Smart TVs as well as the additional apps that can be downloaded from Samsung's App Store are good. Samsung has also included a social media bar which can display all your Facebook, Twitter and Google Talk updates.Samsung were quick off the mark when they implemented Samsung internet@TV in their 2010 line-up of TVs. It was well received by consumers and in reviews because of the easy-to-use interface and the internet app store.
The actual integration of all the network features including locally networked files (including DLNA), the internet apps and the internet browser has been well done using a slick interface. However the Samsung Smart TV is let down by one thing – the web browser which is clunky and slow. The web browsing experience compares badly to using a PC, it is slow and awkward to and can soon become very frustrating.
LG Smart TV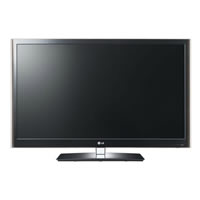 The negatives of the LG smart TV are that the menu system can be confusing at times as it is not consistently structured. Also some of the smart apps don't work particularly well, especially some of the more obscure downloadable apps for the LG app store. Web surfing using the integrated browser is predictably awkward and some flash media does not display correctly.LG's 2010 lightweight internet TV has been transformed in to a full-blown Smart TV. LG smart TVs now include integrated home networking, web-browsing and a wide range of standard built in apps with an extensive app-store. Using these features is generally easy to do using the well designed remote control and the ability to organise and access content using favourites and by having the ability of adding to a home menu bar.
Panasonic Viera Connect Internet TV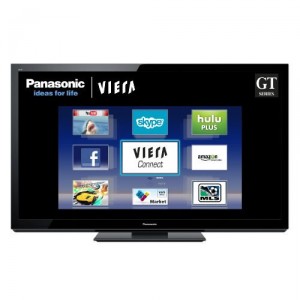 Like other manufacturers Panasonic has given a makeover to its 2010 Viera Cast internet features. It has been renamed as Viera Connect and so not to be left behind by rival competitors it now includes an online app-store for downloading new internet apps.
Other than that the Viera Connect looks remarkably similar to last years Viera Cast and retains its relative simplistic and easy to use menu system. Whilst not as extensive as other internet TVs it is well implemented, easy to configure and there is the added benefit of an optional USB keyboard as well as Wi-Fi included as standard for top of the range models.
Best Internet TV?
If you had to pick a winner from this internet TV review, you would have to say that Samsung have currently produced the best Smart TV despite its awkward web browsing.